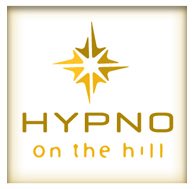 Hypno On the Hill
Seattle, WA 98122
Phone: 206-399-4109
http://www.hillhypno.com

Reviews for Hypno on the Hill Seattle Hypnosis & Hypnotherapy
"I have been a nail biter my entire life, but now that I own my own business I was starting to feel self-conscious. Kira was able to get to the root of my nail-biting and suggest an alternative habit in only one session! I really couldn't believe that one hour could change my life, but it did. I had never before considered hypnotherapy, but Kira is so thoughtful, friendly, and open that after meeting her a few times I knew I wanted to give it a try! I can't recommend Kira more!"
-Michelle L., Small Business Owner - Seattle, WA
"Kira is a talented, natural hypnotherapist. I had my doubts about whether or not I would 'go under' but she made it such a comfortable experience, it was easy. I felt very safe, and able to explore the deepest emotions I've ever been able to in therapy. She led me to visualize, connect and confront in a way that has had tangible lasting effects. Previously troubled relationships (of 30+ years) are now healing, I feel energized and much, much happier than I have in a long time. I would highly recommend Kira, not only for her skill as a hypnotherapist but also as a caring, empathetic and grounded professional."
-Cindy Bush, Organisational Development - Toronto, Canada
"I had a fear of public speaking. Kira gently helped me discover the cause of my fear and overcome it. Amazingly it only took 3 sessions to conquer a fear I've dealt with since childhood. I now have an incredible sense of freedom and confidence that I didn't have before, not only regarding public speaking but my life in general. Kira is a true professional. She got right to the important issues that led to my rapid progress. Thanks Kira!"
-Anna H, Project Manager - Seattle, WA
"I had been biting my nails for 20 years - until recently. Hypnosis was not an avenue I had ever explored before so decided to give it a go. Kira has a confident and reassuring approach and a soothing voice which guided me through my new experience. I had one session and now no longer have the desire to bite my nails. I would thoroughly recommend her to anyone with a problem or fear that they want to combat!"
-Stephanie Ainsworth, Actress - London, UK
"I went to Hypno on the Hill in order to work through my fear of spiders. Being new to hypnotherapy, I was a little unsure about the whole thing. However, Kira's calm, professional demeanor immediately eased my concerns. She spent plenty of time at the beginning answering any questions I had and helping me to feel relaxed. Overall, I found the entire process to be both helpful and insightful. I can now handle spiders in a confident manner, without overreacting. I would recommend Hypno on the Hill to anyone who wishes to make an active change in his or her life."
-Jennifer Christison, Business Process Consultant - Seattle, WA
"Kira is fantastic! I originally went to her for audition anxiety as well as one or two other issues. As we progressed through the first session, she uncovered so many more underlying issues and was completely unafraid to tackle them. Kira has a very calming presence about her and is able to reassure you that though the work you're facing may be difficult at times, the end result is liberating. I now have new tools and resources to deal with difficult situations in my life, and I would absolutely recommend going to see her! Thank you Kira!"
-Kyle Traver, Actor - Lynnwood, WA
"I am really glad that I plucked up the courage to go to Kira despite my skepticism. She has proved to me that hypotherapy really is an effective tool in accessing deep emotions and confronting what is holding us back. Kira created a safe space where I could be open and honest about what I was feeling and experiencing. She helped me find ways to confront my own difficulties and questioned the decisions I was making with sensitivity and without judgement. This has allowed me to be more open and honest with myself and has given me the freedom to be true to who I am and express this to others. It has given me more courage to take risks in audition situations and in performance."
-Holly Aisbitt, Actress - London, UK
"Before my session with Kira I was a nervous wreck and had been since the age of three. My phobia controlled my life to such an extent that I avoided situations which would have been fine had I been less fearful. I was preoccupied with the fear. After an hour long session with Kira I felt calm and in control. My phobia had simply vanished. All irrationality had gone and I finally felt normal! I was given an anchor to help calm me, and I find that this works well in all situations – whenever I feel tense. Kira showed me that, subconsciously, I was protecting myself with my phobia, and she helped me find a new way of loving and protecting myself, so I could let go and be free!"
-Lucy Chant, Musician - London, UK
"I was skeptical about hypnotherapy before I met with Kira, but she had a way of making me feel totally comfortable and aware during the entire process. Her soothing voice and relaxing atmosphere dissolved all my skepticism quite quickly, and she helped me overcome a habit that had negatively impacted my life for as long as I can remember. It is incredible what you can overcome and change by unlocking your inner mind! After just one session Kira was able to help me change my life for the better. I am no longer a skeptic!"
-Bri Sambo, HR Generalist – Renton, WA
"Kira is some sort of genius when it comes to hypnotherapy. As with a favorite great aunt or grandmother you feel totally safe, appreciated and nurtured in her presence. Within minutes you'll find yourself getting to the heart of a problem that may have burrowed deep inside you for years. But Kira doesn't just excavate the problems and then send you on your way. She provides you with simple and easily applicable tools to manage these problems in daily life. The onus is then on you, but as I say the tools are easy to use. In much the same way as taking a course of antibiotics, eventually the day arrives when the tools have done their job and are no longer needed. Life changing, you might say. Life changing indeed"
- Andrew Pepper, Actor – London, UK