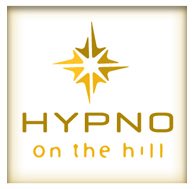 Hypno On the Hill
Seattle, WA 98122
Phone: 206-399-4109
http://www.hillhypno.com

Reviews for Hypno on the Hill Seattle Hypnosis & Hypnotherapy
"I have been a nail biter my entire life, but now that I own my own business I was starting to feel self-conscious. Kira was able to get to the root of my nail-biting and suggest an alternative habit in only one session! I really couldn't believe that one hour could change my life, but it did. I had never before considered hypnotherapy, but Kira is so thoughtful, friendly, and open that after meeting her a few times I knew I wanted to give it a try! I can't recommend Kira more!"
-Michelle L., Seattle, WA
"I went to Hypno on the Hill for help quitting smoking. I'd been smoking all of my adult life. All previous attempts to quit had begun with frustration and rage and ended with failure and resignation. I decided to give hypnotherapy a chance.
In one session, Kira brought me to understand the reasons why I smoked and put me in a position where choosing not to was easy. Kira has great empathy and perception. I immediately felt comfortable and at ease in her presence. She made every ste of our session feel safe and simple.
I really thought I would never be able to quit smoking. And yet through this process not only did I stop but it was easy, simple and without stress. It's not magic, it's Kira Dorrian. She is simply very good at what she does. I can't recommend her strongly enough."
-Mark F., Seattle, WA
"Kira is a talented, natural hypnotherapist. I had my doubts about whether or not I would 'go under' but she made it such a comfortable experience, it was easy. I felt very safe, and able to explore the deepest emotions I've ever been able to in therapy. She led me to visualize, connect and confront in a way that has had tangible lasting effects. Previously troubled relationships (of 30+ years) are now healing, I feel energized and much, much happier than I have in a long time. I would highly recommend Kira, not only for her skill as a hypnotherapist but also as a caring, empathetic and grounded professional."
-Cindy Bush, Toronto, Canada
"I had a fear of public speaking. Kira gently helped me discover the cause of my fear and overcome it. Amazingly it only took 3 sessions to conquer a fear I've dealt with since childhood. I now have an incredible sense of freedom and confidence that I didn't have before, not only regarding public speaking but my life in general. Kira is a true professional. She got right to the important issues that led to my rapid progress. Thanks Kira!"
-Anna H, Seattle, WA
"Looking to drop a couple decades long habits, I found Kira via web search. In just two sessions, the first habit was gone (now going on nine months with no relapse). The second habit was more deeply seeded and tied to traumatic childhood events (over 4 decades ago). Kira was able to navigate this with me and in one and a half sessions, that habit has also been relegated to the history books. I've tried prescriptions, replacement/substitutes, aversion and just about every other means of discontinuing the two habits with no luck previously. The work I did with Kira paid immediate dividends.
I've worked with other hypnotherapists (helping my wife and I prepare for the home births of each of our two sons) and they were also good, but Kira's style and demeanor were top notch...Thank you Kira."
-B.H., Seattle, WA
"A fear of heights is OK, but I had a totally excessive, irrational fear. A relative suggested hypnotherapy; I looked online and found Kira. She was amazing. After the first session, Kira said I should go up the Space Needle - I'd been up there just once before but had not been able to go onto the outer deck. This time, I went up, and walked around the outer deck, looked down, everything was fine. A couple of months later, I went up a 6,500 ft cable car ride in CA, something I could never have done before. Thank you Kira!"
Ian H., Seattle, WA
"Kira is fantastic! I originally went to her for audition anxiety as well as one or two other issues. As we progressed through the first session, she uncovered so many more underlying issues and was completely unafraid to tackle them. Kira has a very calming presence about her and is able to reassure you that though the work you're facing may be difficult at times, the end result is liberating. I now have new tools and resources to deal with difficult situations in my life, and I would absolutely recommend going to see her! Thank you Kira!"
-Kyle Traver, Lynnwood, WA
"Before my session with Kira I was a nervous wreck and had been since the age of three. My phobia controlled my life to such an extent that I avoided situations which would have been fine had I been less fearful. I was preoccupied with the fear. After an hour long session with Kira I felt calm and in control. My phobia had simply vanished. All irrationality had gone and I finally felt normal! I was given an anchor to help calm me, and I find that this works well in all situations – whenever I feel tense. Kira showed me that, subconsciously, I was protecting myself with my phobia, and she helped me find a new way of loving and protecting myself, so I could let go and be free!"
-Lucy Chant, Musician - London, UK
"I was skeptical about hypnotherapy before I met with Kira, but she had a way of making me feel totally comfortable and aware during the entire process. Her soothing voice and relaxing atmosphere dissolved all my skepticism quite quickly, and she helped me overcome a habit that had negatively impacted my life for as long as I can remember. It is incredible what you can overcome and change by unlocking your inner mind! After just one session Kira was able to help me change my life for the better. I am no longer a skeptic!"
-Bri Sambo, HR Generalist – Renton, WA