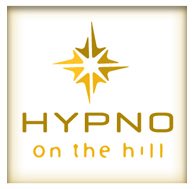 Hypno On the Hill
Seattle, WA 98122
Phone: 206-399-4109
http://www.hillhypno.com
What To Look For When Choosing A Hypnotherapist
There are many hypnotherapists out there and it can be challenging to know which one will be right for you. Hypnotherapy is a fast-paced process, and therefore it is especially important that you find a good fit, in order for you to feel comfortable as quickly as possible.
Here are a few key things to look for when searching for a hypnotherapist:
Rapport
Ethics
No Guarantees
A Grounded Approach
Rapport:
This first one is of the utmost importance. Rapport must be built quickly with whomever you choose. Though you are always completely in control while in hypnosis, it is still extremely important that you feel comfortable with the person who is guiding your way. The best way to get a feel for what your rapport might be like with any given hypnotherapist is to arrange a short phone chat. Many of us offer free 10-15 minute phone consultations so you can get a sense of what we are like and we can get a feel for the issues you would like to work on with us. Also, looking at websites thoroughly and reading about the practice and the hypnotherapist's general approach will give you a sense of whether or not they would be a good fit.
Ethics:
Unfortunately, hypnotherapy is still a rather unmandated field. Therefore, finding someone who is ethical is also extremely important. Let me start by saying that most of us are! Look out for things like guaranteed results (see below), offering to erase memories, and anyone who implies that they are "fixing" you as red flags. The good news is that places like Yelp or Angies List can offer reviews about hypnotherapists in your area and from there you can usually get a good sense of whether someone has good ethics or not.
No Guarantees:
Hypnotherapy is extremely effective (otherwise I would be out of a job!) but there are never guarantees. Be sure to pick someone who has a high success rate with your issue (you can ask what kind of results they have seen in this area) and be wary of anyone who says they have 100% success. That is awfully rare. There are a few topics that I've had enormous success with, but never 100%. A huge part of this work is about where you are at, your willingness to do the homework and your genuine desire for change.
A Grounded Approach:
In my opinion, finding a hypnotherapist who is grounded and looking to give you real life, applicable tools is ideal. I always joke about having a magic wand but the truth is that I don't. My goal is to give my clients genuine tools to create permanent change. Finding a hypnotherapist that seems professional and grounded can help build the rapport I spoke of earlier, and make you feel confident in who they are and how they can help you.
I hope these four key things to look for when choosing your hypnotherapist help you find the right fit for you!