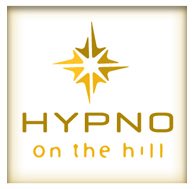 Hypno On the Hill
Seattle, WA 98122
Phone: 206-399-4109
http://www.hillhypno.com
Testimonials
"A friend of mine who had taken Kira's class and went on to have the all natural birth she had planned, wholeheartedly recommended that I take the Seattle Hypnobirthing class. I didn't really know what to expect from the class, but since I trusted my friend, I decided to sign up and bring my reluctant husband along for the ride. During the first break of the first class, my husband and I walked to the car to get a snack and as we were talking, we were both shocked by how helpful and encouraging the class had already been for us, after just 1 hour!

My husband and I are both doctors and after taking the course from Kira, we were stunned, STUNNED by how much we didn't know before and by how peaceful and calm we felt. Not to mention, the relaxation techniques learned have now incorporated into our every day lives as well. We felt prepared and went from dreading giving birth to actually looking forward to it with eager anticipation.

Kira and the Hypnobirthing curriculum, put our minds at ease and provided us with the necessary tools to get us ready for the big day. I would absolutely recommend this course to everyone, regardless of your frame of mind or if you go into it adamant that you want a natural birth or not. This course prepares you for both ends of the spectrum and leaves you feeling empowered to make the decisions that are right for you, your family and your body. I tried to go in with an open mind and I am so grateful that I did, because what I was able to get out of the class changed my entire perspective and outlook on giving birth!"
Nikole S.

"I attended HypnoBirthing after a recommendation from my Midwife. I have always had medical based phobias and I was hoping to get a sense of relaxation through attending class. I was more than pleased with the class. For me, it was necessary that I take the techniques seriously and practice as much as possible to try and keep my out of hospital birth a reality. Kira is amazing and I would recommend this class to anyone who is looking for a natural birth experience or anyone with anxiety around birth. I also attended a private session with Kira to work on my phobias and she is even more amazing in a one on one environment. I am now patiently waiting the arrival of my son and cannot wait to put all the techniques to work during labor!"
Andrea V.

"Even after all (my) internet research, I really wasn't sure what the method entailed… all I knew was labor looked painful and horrible but I was determined to find a way to "deal" with it naturally. It only took the first night of class for Kira to entirely shift my paradigm about labor. In the matter of 3 hours I went from fearing my life to actually embracing the idea of a natural labor and being excited about the process. It was absolutely incredible how severely my perception changed over the 4-week course. Overall, the course material was engaging and helpful, and Kira's delivery left nothing to be desired. Most importantly, I'm now 4 weeks post-partum and my opinion of the material/course has been validated! Using the many breathing and position techniques, I was able to labor without pain meds for 28 hours….Thank you Kira!"
Courtney J.
"My husband and I took Kira's class and loved it. Not only did we learn techniques to help facilitate the birth process, but I found the meditative techiques great for overall stress management. I also appreciated the educational components about birth and caring for new borns. As a physician, I regularly recommend this course to patients and to my friends!"
Megan A.

"Kira's Hypnobirthing class provided us with an excellent set of tools that helped make the natural birth of our son go smoothly. We learned a lot about our low-pressure options for birth, used the relaxation techniques she taught us to stay comfortable during labor, and confidently avoided elective medical intervention. It was so satisfying to have an alert healthy baby nursing at my breast within a half an hour of his entry into the world. I give a lot of credit to Kira's class for the confidence we brought with us to the hospital, and I couldn't have asked for a better result."
Karen S.
"My husband and I loved our hypnobirthing classes. Not only were we provided with the knowledge and relaxation techniques for a safe and natural birth, but also our relationship was strengthened as we prepared for the birth of our son. During the classes we learned new things about each other after nine years together. I knew he would do anything for the two of us. He knew what I needed from him to help us bring our son into the world. I undoubtedly recommend the hypnobirthing techniques to anyone who's interested in a calm, relaxed, natural birthing environment".
Babette Lenz
"We loved our hypnobirthing class experience! My Husband is in the military and with a flexing schedule he may be deployed around the time of our baby's arrival. Kira was wonderful working with a party of 3 (my Husband, birth coach, and myself) and the techniques allowed me to address the fear and tension surrounding his departure in a healthy natural way. I left the class feeling confident and secure in my ability to have a natural birth regardless of the uncertainty our situation presents! I would definitely recommend it!"
Evey Koen
"Before we took the class, I harbored fears of the unknown. What would labor be like? What if we had an emergency procedure? The HypnoBirthing class we took really opened up our eyes to self-advocacy and care. She not only gave us the fundamental tools for a calm, relaxed birth, but helped us gain confidence in the labor room. Fundamentally, the Mongan Method makes the concept of birth to be something that we can control. Now, I no longer fear the advent of labor, but embrace it."
June Nho Ivers
"Kira is such a joyful instructor I would take her class again and again."
Oh Prema
Seattle HypnoBirthing® Classes
The Mongan Method
Kira is back after having her own twin HypnoBirth®
Together she and colleague Tracy Adams have
joined forces to become Seattle HypnoBirthing®.
www.seattlehypnobirthing.com
HypnoBirthing® Classes
Location: 4011 Wallingford Ave N, Suite B, Seattle 98103
The HypnoBirthing Course is for mother-to-be and birthing companion, and consists of five weekly classes, each class is 2.5 hours. Classes are small, typically with five or fewer Moms and Birth Companions (we encourage early enrollment to secure space in our small groups). In a comfortable, relaxed atmosphere, you'll learn how to work with your body during birth, tools for working with your healthcare provider to develop birth preferences, and Mom and Birth Companion will experience and practice hypnosis to help you stay in calm control throughout your birth experience.
A breastfeeding and newborn care class is offered as a sixth session and HypnoMothering® is offered as a seventh session, both of which come free with your five-week HypnoBirthing class. HypnoMothering is for mothers-to-be only, designed to ease the physical, emotional, and practical challenges that come with bringing baby home. HypnoMothering is for first-time pregnant moms only (second time moms are invited to attend a special HypnoMothering class offered 3 to 4 times a year).
Schedule: Visit www.seattlehypnobirthing.com/classes for class dates/times.
Cost: $300 (covers mother and birth companion and includes all materials, 5-class HypnoBirthing series, newborn care and breastfeeding class and single-session HypnoMothering program).
How to Register: Call Kira and Tracy at 206-619-2660 or email info@seattlehypnobirthing.com. A $50 non-refundable deposit is required to secure your space in class.


About HypnoBirthing®:
The HypnoBirthing® Childbirth method is as much a philosophy of birth as it is a technique for achieving a satisfying, relaxing, and stress-free method of birthing. HypnoBirthing® teaches you, along with your birthing companion, the art and joy of experiencing birth in a more comfortable manner. You will learn to call upon your body's own natural relaxant and thus lessen or eliminate discomfort and the need for medication. When a woman is properly prepared for childbirth and when mind and body are in harmony, nature is free to function in the same will-designed manner that it does with all other creatures.
You will be fascinated as you view HypnoBirthing® films showing laboring mothers, awake, alert and in good humor as they experience the kind of gentle birth that you, too, can know when you are free of the Fear-Tension-Pain Syndrome.
HypnoBirthing® teaches you to release all prior programming about birth, how to trust your body and work with it, as well as how to free yourself of harmful emotions that lead to pain-causing fear and unyielding muscles.
HypnoBirthing® will teach you the art of using your own natural birthing instincts. With HypnoBirthing®, you will be aware and fully in control, but profoundly relaxed.
YOU WILL LEARN:
Everything you need to know to achieve safer, easier and more comfortable birth
To explode the myth that pain is a necessary accompaniment to labor
What's wrong with labor as it exists with most other childbirth methods
Techniques of deep relaxation to help you eliminate the Fear-Tension-Pain Syndrome
How your body is naturally designed to conceive, nurture and birth your baby with ease and comfort
To create your body's own natural relaxant, the only safe labor enhancement
Natural ways to bring your body into labor without artificial chemical induction
How you and your birthing companion can create a birthing environment that is calm, serene and joyful, rather than tense and stressful
Gentle birthing techniques that allow you to breathe your baby into the world without the violence of hard physical pushing
To use your natural birthing instincts to birth your baby in a way that most mirrors the way that nature intended
"My dream is that every woman, everywhere, will know the joy of a safe, satisfying birth for both her baby and herself—one she'll not need to forget."
Marie F. Mongan, 1999
HypnoMothering® Classes
HypnoMothering is a single-session 2.5 hour class designed to ease your transition into life with baby. This fun, practical session introduces self-hypnosis techniques specifically targeted to the challenges new moms face. We'll cover everything from making the most of limited sleep, enhancing bonding, developing maternal instincts and finding focus and clarity amidst the myriad of feelings that come with being a new mother.
Even after preparing for their gentle births, women often report feeling overwhelmed by the emotions and pragmatic challenges of motherhood's first months. The techniques of HypnoMothering offer moms clear strategies and varied self-hypnosis techniques that are easy to learn and fast to use. These tools can be used in different combinations to help the new mother rapidly find perspective, tap into inner resources, and remain grounded and balanced throughout baby's infancy and beyond.