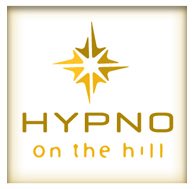 Hypno On the Hill
Seattle, WA 98122
Phone: 206-399-4109
http://www.hillhypno.com
Testimonials
"Deana was recommended to my husband and I by our midwife. We went ahead and took birthing classes from Deana, and right off the bat I knew that she was a great candidate for a doula. She was so kind and professional. We were having a home birth and this was our first child so we needed all the information we could get. Deana did a great job teaching us about the process of labor and delivery and what to expect. She prepared my husband and I well for the big day. At the end of the class we decided to hire her for her doula services as well. SHE WAS WORTH EVERY PENNY! She was with me for my entire labor and held my hand the whole time. She helped me cope with the pain of labor and delivery well. I would have had a much harder time without her. She made the labor and delivery an exciting process instead of a scary one. I will hire her again next time I have a child for sure. If nothing else take her class, her birthing class is so awesome and she manages to pack so much information into 6 weeks and teaches it in such a way that you actually remember it. Thank you Deana!"
Crystal, Blake and Opal

"When I told my obstetrician about my concerns regarding the potential side effects of pain medication during labor and delivery, she recommended hypnobirthing classes. I'd never heard of hypnobirthing, but found information about Tracy and her practice, Seattle HypnoBirthing, on Yelp.

Despite being a mental health counselor and believing in mindfulness and other arguably talternative therapeutic techniques, I was skeptical that hypnosis skills could help prepare me and my partner for childbirth.

During our first meeting with Tracy, my skepticism was assuaged by her authenticity, warmth, and grounded, logical approach. We met with her individually four times during the last few weeks of my pregnancy. I found the breathing, relaxation and affirmation techniques very helpful. In combination with Tracy's anecdotal stories about clients' childbirth experiences, the techniques made me feel confident in our ability to have the labor and delivery we hoped for. My husband found "being aware of what we were walking into, and all the potential possibilities of how things could transpire was very helpful; and having a very clear role of how to help you made me feel confident and in control.

Our daughter's birth went as we hoped. We labored at home for several hours, taking Tracy's advice to eat and drink fluids, and remain as relaxed and comfortable as possible. By the time we arrived at Swedish First Hill I was 7cm dilated. Our nurse and doctor were very supportive of our wishes to have a natural birth. Our nurse even reminded my partner of pressure holds and showed him a new technique for increasing my comfort between surges. Thanks to hypnobirthing, throughout labor I felt relaxed and confident that my body and baby were working in harmony. At no point was I afraid or did I feel the need for pain medication. My husband was more supportive than I could have hoped for. He was calm, attentive, fully present and happy throughout the labor and delivery. Four hours after our arrival at the hospital, our daughter was born.

We feel Tracy played a significant role in our very positive childbirth experience. If you have any concerns about labor and delivery, or if you simply feel you could benefit from strengthening your relaxation skills or your partners' support skills, don't hesitate to meet with Tracy. She was wonderful!"

Claudia & Ed

"We really appreciated Deana's thoughtful approach to developing a sleep strategy that worked for our family. She earnestly listened to us and reviewed our sleep diary before tailoring a plan for our situation. Deana was readily available when we had questions and able to adapt and modify the strategy based on our son's response. We continue to check in with Deana to this day and even pinged her shortly after the birth of our second child to get us on the right sleep path."
Don and Joy
"I cannot recommend HypnoBirthing enough. I was initially a little skeptical because the name of the course seemed a little woo-woo and out there. However, after reading some reviews and hearing my husband say he thought it'd be a good idea, we gave it a shot. I'm so happy we did! Our instructor was Tracy. She was warm, bright, thoughtful, articulate, understanding, and so knowledgeable. We learned so much about the physiology of labor and how to see giving birth in a non-clinical setting. We learned a lot of tools for calm birthing and what to expect at the hospital, and ultimately felt totally prepared for The Big Day. After my water broke, I followed the guidelines we learned. I took a shower, did the relaxation techniques, had lunch, and even though I was excited and nervous (baby's coming!! woohoo!!), I was basically just... fine. My first baby and I wasn't scared at all. Thanks to HypnoBirthing and Tracy's fantastic coaching, my husband and I were fortunate to have the birth experience we'd hoped for. The first time they checked my dilation, I was already 9.5 cm. Time seemed to fly by. No drugs, no IV, no cords restraining me, no premature cord clamping, and total freedom to roam as I wished. We had a "circumstance" and our delivery physician, aware of our birthing preferences, worked with us to successfully avoid medical intervention. We had a wonderful and understanding hospital staff (Tracy and Kira explain how to communicate *with* them so that you're working as a team) and at the end - a beautiful baby. He came out wide-eyed and serene. The hospital staff marveled at our birth experience, and we even had two doctors come by in the morning to meet the "Hypnobirthing parents" they'd heard so much about. It was pretty cool. Give HypnoBirthing a chance. And do the assigned homework! It will put you in the driver's seat for one of the coolest experiences of your life. You will learn so much, feel empowered, and be ready to welcome your baby - in your own way - into the world when the time comes."
Yvonne C
Childbirth Classes
Kira is currently on a teaching sabbatical. For fantastic childbirth classes please contact:
HypnoBirthing: Non-HypnoBirthing:
Tracy Adams Deana Thayer
www.seattlehypnobirthing.com http://www.virtualdoula.net
tracy@seattlehypnobirthing.com deana@virtualdoula.net
206-931-7957 425-231-6365
Post Partum Support and Sleep Consulting:
Deana Thayer has been working in the field of birth and early parenting for over 14 years. She has earned certifications from DONA I
nternational, PALS Doulas, ICEA and Sign2Me, and holds a Masters degree in Education with an emphasis on curriculum and instruction.
She currently teaches six-week childbirth preparation classes, as well as the Plan B class for Seattle Hypnobirthing. Deana also offers
infant sleep consulting services to help families gently regulate their baby's sleep cycles and establish healthy routines.